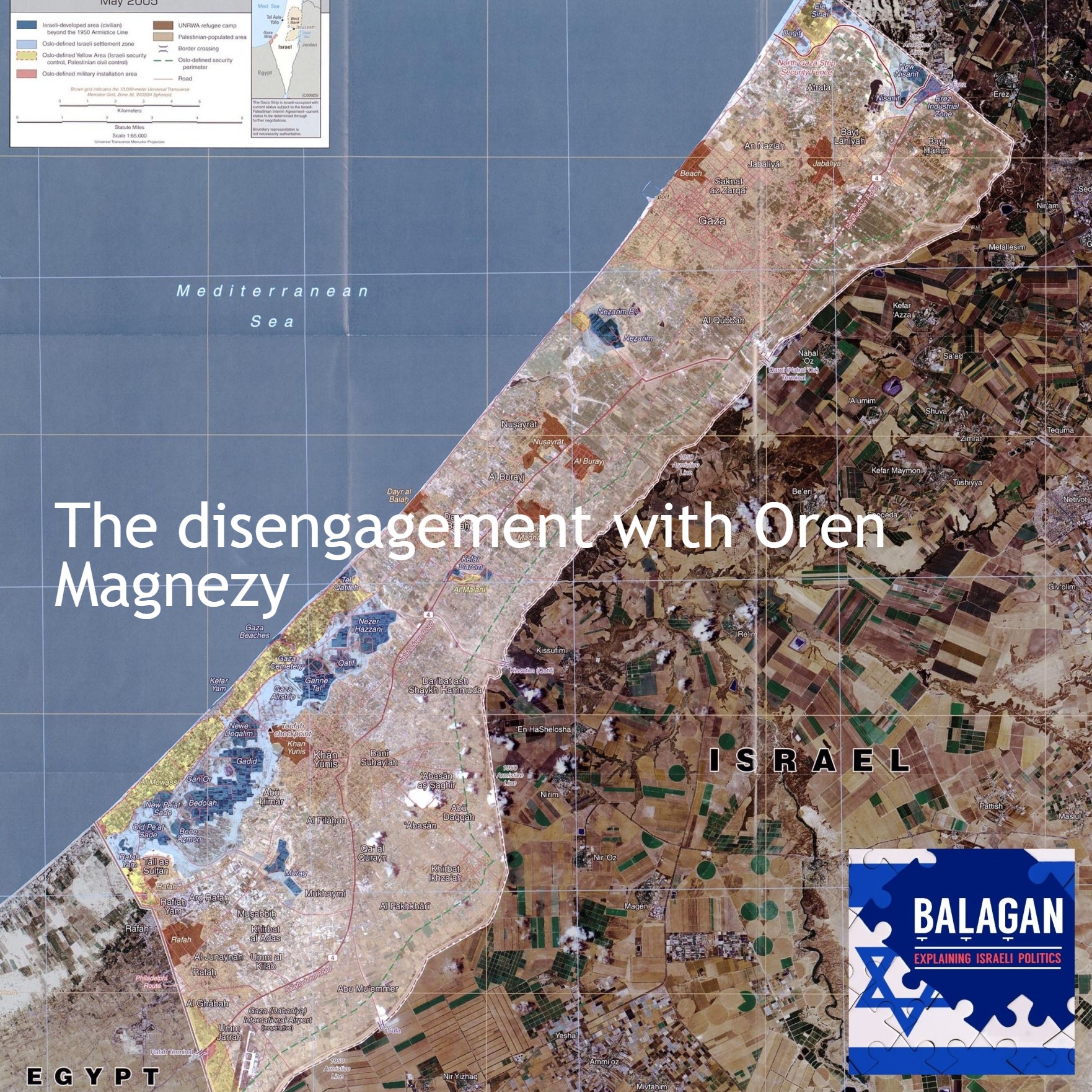 The israeli disengagement from Gaza was the unilateral dismantling of the 21 settlements in the Gaza strip and the evacuation of the approximately 8,600 settlers and Israeli army from inside the Gaza strip, in August 2005.
Even Though most Israelis supported the plan, it has been criticized from various viewpoints - By the Settlers and the Israeli right (Including a strong opposition within the Likud party), and by international organizations including the UN who still see the Gaza Strip as still under military occupation by Israel as Israel is still controlling Gaza's air and maritime space, and 6 out of 7 land crossings, it also maintain a no-go buffer zone within the territory and Gaza is remains dependent on Israel for its water, electricity, telecommunications and other utilities.
Who came up with the idea back in 2003? Why was the plan executed the way it was executed, and what did the decision makers think will happen afterwards?
Oren Magnezy, my guest today, served as a senior advisor to Prime Minister Ariel Sharon, and was the founding director of the Agency for Economic Development of the Arab sector in Israel, under Prime Minister Ehud Olmert. Currently, he is helping Small and medium Israeli startups in accessing and succeeding in the US governmental and military marketplace